Representing over 280,000 practitioners and academics across 126 countries worldwide
Global Alliance News
New members
Global Alliance welcomes its two new members: CMC Connect Limited (Nigeria) and PR Media (Morocco, Algeria and Tunisia).
CMC CONNECT is a communications holding company established in 1992. This organisation which embedded its foot prints in the Nigerian business climes began as a PR firm and in time grew to birth several subsidiaries that have become individual companies of their own.
PR MEDIA is a leading public relations consulting firm, assisting decision-makers in their strategic thinking and speaking engagements to optimize their positioning and strengthen their media footprint.
France
GA and COM-ENT, Communication & Enterprises
COM-ENT organized an event last September 12, in Paris, to introduce to their members the benefits of being part of the Global ALliance, being at the same time the first event of the GA European Regional Council. José Manuel Velasco and Silvia Arto (Board Member of COM-ENT in charge of international relationships and also member of the European Council) presented GA, it's mission and vision and the tangible benefits for COM-ENT members.
Afterwards the GA Past Chair, José Manuel Velasco made a presentation about the disruptions the PR profession must adress.
In the photo Silvia Arto, José Manuel Velasco and Emmanuelle Raveau (COM-ENT president). [Know more about Com-ENT]
Philippines
Public Relations Society of the Philippines: Roadmap Plan and 26th National Congress
To mark this year's PR Month celebration, Public Relations Society of Philippines has partnered with several local organizations for its 5-year roadmap plan (the first in PRSP history) aiming to address issues faced by PR agencies and professionals. ASEAN PR Network was represented by GA board member, Candy Hernandez.
The 2020-2025 plan was revealed before delegates of the 26th National Public Relations Congress, the annual 2-day conference spearheaded and organized by PRSP. With the theme "AMPLIFY" the line-up of speakers included GA's Secretary Fiona Cassidy and Bong Osorio from GA Asia-Pacific Regional Council. [Read More]
Regional Council Europe
In this month Global Alliance presents the Regional Council of Europe, made up of leading local personalities, with a GA board member as chair: José Manuel Velasco (Dircom, Spain) + António Rapoula (FEIEA, Europe), Biagio Oppi (Ferpi, Italy), Christina Kahlert (DRPG, Germany), Eugene Grey (European Institutes of Public Relations, Digital Marketing and Social Media, Belgium and Ireland) and Silvia Arto (COM-ENT, France).
Bulgaria
The Global PR Revolution
Renown PR expert and owner of one of the leading PR companies in Bulgaria, M3 Communications Group, Inc., Maxim Behar will publish his new book "The Global PR Revolution: How Thought Leaders Succeed in the Transformed World of PR" in early October.
The book presents innovative practices in the communications industry and is focused on the transformation that social media networks impose on the business globally. Pre-order here and watch the Official Trailer.
Asia, Ireland and UK
Pre-Brexit Meeting
Prita Kemal Gani (Asean PR Network), GA President Justin Green (Public Relations Institute of Ireland) and Allastair McCapra (Chartered Institute of Public Relation) Global Alliance's board members met in London to work on new GA projects and to advance on the Board Meeting in San Diego and the first Regional Conference in China next October.
United States of America
Global Alliance in 2019 Public Relations Society of America ICON
Set to be attended by up to 3,000 delegates, the conference is one of the largest such assemblies in the world each year and will take place from 20-22 October 2019.
A dedicated keynote session presented by Global Alliance will cover global trends and insights. Panellists will look at some of the challenges and opportunities that arise in developing and delivering international campaigns while remaining sensitive to different cultures, languages, traditions and values.
Along with pop-up presentations and networking at their meeting hub in the conference venue Fiona Cassidy (Chair of PRINZ) will lead a session reflecting on the communications response to the March 2019 attacks that killed more than 50 people in Christchurch, New Zealand.
Participants can also attend to a workshop on the Global Capabilities Framework Project conducted by Anne Gregory. [Read More]
China
Global Alliance hosts first Regional Conference in China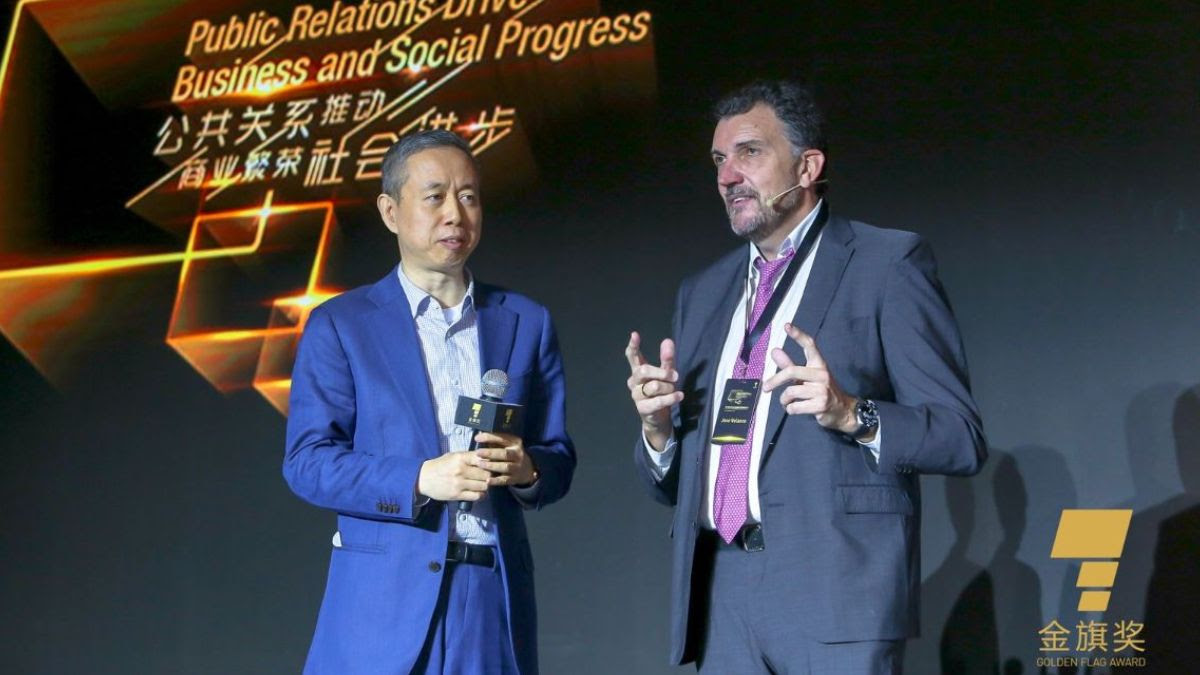 The "Global City Brands & Economy Development Forum" will be held In Hangzhou, China in partnership with the Beijing-based Public Relations & Global Communications Club from 25-28 October.
Looking ahead to the event, Justin Green, GA President said: "China is at a hugely exciting point in its development and that is reflected in the country's thriving public relations and communication sector where great professionals are building tremendous careers with organisations of every size across many diverse sectors.
Richard Wang of the Public Relations & Global Communications Club, added, "It's our great pleasure to host a conference with Global Alliance, and we are looking forward to welcoming the board and their President Justin Green to China. As a member, we believe this conference is an excellent opportunity to engage, share, learn and collaborate with Global Alliance and all their members from around the world, to build a better future for our profession." [Read More]
New Zealand
WPRF 2022: Kia ora… hello
Welcome to the World Public Relations Forum hosted in 2020 by New Zealand, land of the long white cloud.
Join us from 12-15 October 2020 in Auckland – Tāmaki Makaurau where the world's leading public relations and communications practitioners, researchers and academics will gather to think, discuss, reflect – and connect with courage. We look forward to seeing you in Auckland. [Read More]
Global Members News
Brazil and Spain
Compliance and Clarity: Communications and Corporate Governance
The cooperation between ABERJE, Global Alliance and LLYC made it possible to produce a report on the subject "Compliance and Clarity: Communications and Corporate Governance".
The full article can be downloaded here.
Asia
ASEAN Public Relations Network celebrates its 52nd Anniversary
ASEAN inaugurated the new ASEAN Secretariat (ASEC) building as it celebrated its 52nd anniversary in Jakarta with a series of commemorative events involving the community, marking a new chapter in the organization's history. Later in the day, ASEAN and the European Union launched the EU-ASEAN Blue Book 2019. In addition, the people-centered celebration featured Erlinda Koe, the inaugural recipient of the 2018 ASEAN Prize, through a symposium under the theme " What can ASEAN do more to support persons with disabilities?". [Read More]
Africa
African Public Relations Association: President's statement
The The African Public Relations Association (APRA) President, Mr Yomi Badejo-Okusanya has called for peace amongst Africans living in Africa following the xenophobic attacks currently going on in South Africa. The gory site of Africans killing fellow Africans within its continents is a deep cut in our veins.
Mr Yomi Badejo-Okusanya made this call recently at a gathering stressing that this is not the South Africa Nelson Mandela fought for. He therefore calls on the African Union and other African leaders to intervene and stop the attacks in South Africa. [Read More]
United Kingdom
Chartered Institute of Public Relations: New President

Following the conclusion of the CIPR Election 2019, Mandy Pearse Chart.PR, FCIPR has been appointed President-Elect for 2020.
As President-Elect for 2020, Mandy Pearse Chart.PR, FCIPR serves a three-year term of office on the Board of Directors, beginning on 1 January 2020 and ending on 31 December 2022. She will serve first as President-Elect, supporting the 2020 President, Jenni Field. After assuming the Presidency for a year in 2021, she will serve a final year as Immediate Past President, once again taking a supporting role before ending her term. [Read More]
Europe
2019 FEIEA Grand Prix
The 2019 FEIEA Grand Prix awards are now open, celebrating more than 60 years of the very best in European internal communications.
"FEIEA's Grand Prix brings the best internal communication in Europe into one place," said FEIEA president, Suzanne Peck.
"Winning and being shortlisted is a great opportunity for companies and organisations to prove their value and to position themselves as experts in our growing industry." The deadline for entries is 27 September.
Check here to know more about the competition.
United States of America
Institute for Public Relations: new logo

The Institute for Public Relations (IPR) has released a new logo and brand narrative to signify its growth and a future focused on creating, curating, and promoting research and insights that empower public relations and communication professionals. [Read More]
Middle East
Middle East Public Relations Association Academy: Crisis Communications Masterclass
MEPRA welcomed a great group of members at MEPRA Academy's Crisis Communications course, including Mubadala, Four Communications MENA, Hill+Knowlton Strategies MENA, Jumeirah, asda'a bcw and Kekst CNC. Expert trainer Jim Preen runned this Media Training. [Read More]
Africa
Peterson Integrated Communications Institute
The first ALL EASTERN AFRICA Public Relations Convention has been rescheduled to 27 to 30 January 2020. This forum themed "the Power of Communication: Skills to Build Trust, Inspire Loyalty and Lead effectively" will draw participants from the Eastern Africa Countries of Kenya, Uganda, Tanzania, Rwanda, Burundi and Ethiopia. The convention is organized by Peterson Integrated Communications Institute with endorsement from the African Public Relations Association (APRA), Eastern Africa PR Association (EAPRA) and country associations in the region. [Know More]
Source: Global Alliance